Fence Installation in Irvine California
The Best Pool Fences Installation Company in Irvine, California.
The Golden State is known for some of the most extravagant and elaborate pools in our nation. It is no surprise that Irvine residents love pools attached to their homes. The warm weather is enough to make us want to relax and unwind when the weekend comes around. Just imagine it, your wonderful pool except all of its beauty is kept to just yourself after you add a nice tall fence around your property. Why would you want a new fence? There are many benefits to a pool fence. Along with building a nice structure around your entire property, having a fence around just your pool can add an extra layer of safety to go along with the privacy that your surrounding fence gives you. Along with being able to enjoy your pool space to yourself, having a pool fence can keep your mind at peace knowing that no one who can't swim ever ends up falling into your pool. A fun day can turn into a tragic event very fast if you have pets or kids while you want to enjoy your time outside. If you have a dog that can't swim, or a young child that likes to play outside, having a pool fence is an absolute must! The last thing you would ever want while trying to relax is to know that there is always a possibility of an accident if you ever have kids near you. By installing one of our high quality pool fences you can rest easy knowing that there is a strong enclosure built around your pool that will keep the little ones safe even if you have to look away from them for a moment. Our young one's lives are very important to us, and we know that they require only the strongest pool fences that won't fall down easy.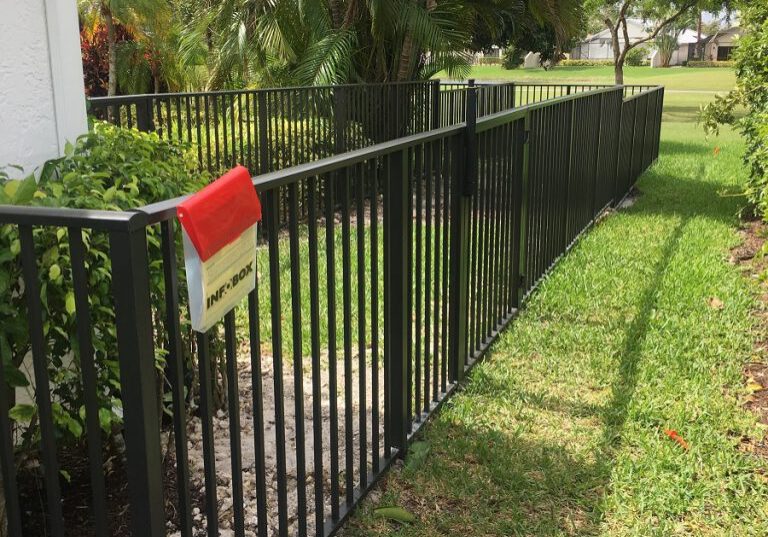 Our top rated pool fences cane actually be made with a variety of different materials. Usually people go with designs that are see through, but if you want something more private, that can be done also. We have plenty of affordable options you can choose from, so whatever you wanted your pool to look like, we can match those needs with a design to compliment it. We can work with high quality materials such as chain link, wood, PVC, and more! Whatever your needs are with your pool fence, you can be sure that we can take care of those while providing excellent customer service and getting the construction finished on time. We will take no shortcuts when we work for you. Our excellent pool fence contractors are known to follow each step to properly secure your fence, and they will never take any shortcuts when working on your property. It is important for a pool fence to be properly secured because you wouldn't want it to break after just one person falls over on it. Accidents happen, which is why your fence will be ready even if you aren't there to keep an eye out on your guests.