Fence Installation in Irvine California
Best Fence Building Contractors in Irvine. Most Affordable Styles of Fences.
Our objective with providing you so many options is to allow you the opportunity to create the absolute best fence for your property at the most affordable rate in town. Many of our clients have taken advantage of these options and have created incredible one of a kind builds. We love working for our clients because they always appreciate the efforts we place on our construction. Whatever style of fence you might be thinking about, we are happy to build it in the most stable and long lasting way possible. All of the materials that we have to choose from have been very carefully sourced and selected to ensure that our fences are always top notch and meet our higher standards for quality. After we have made sure that the materials are of high quality, we can then use them to start our work. Our staff of fence building experts are here to take care of all the steps it takes to get you the fence, gate, or railing that you need.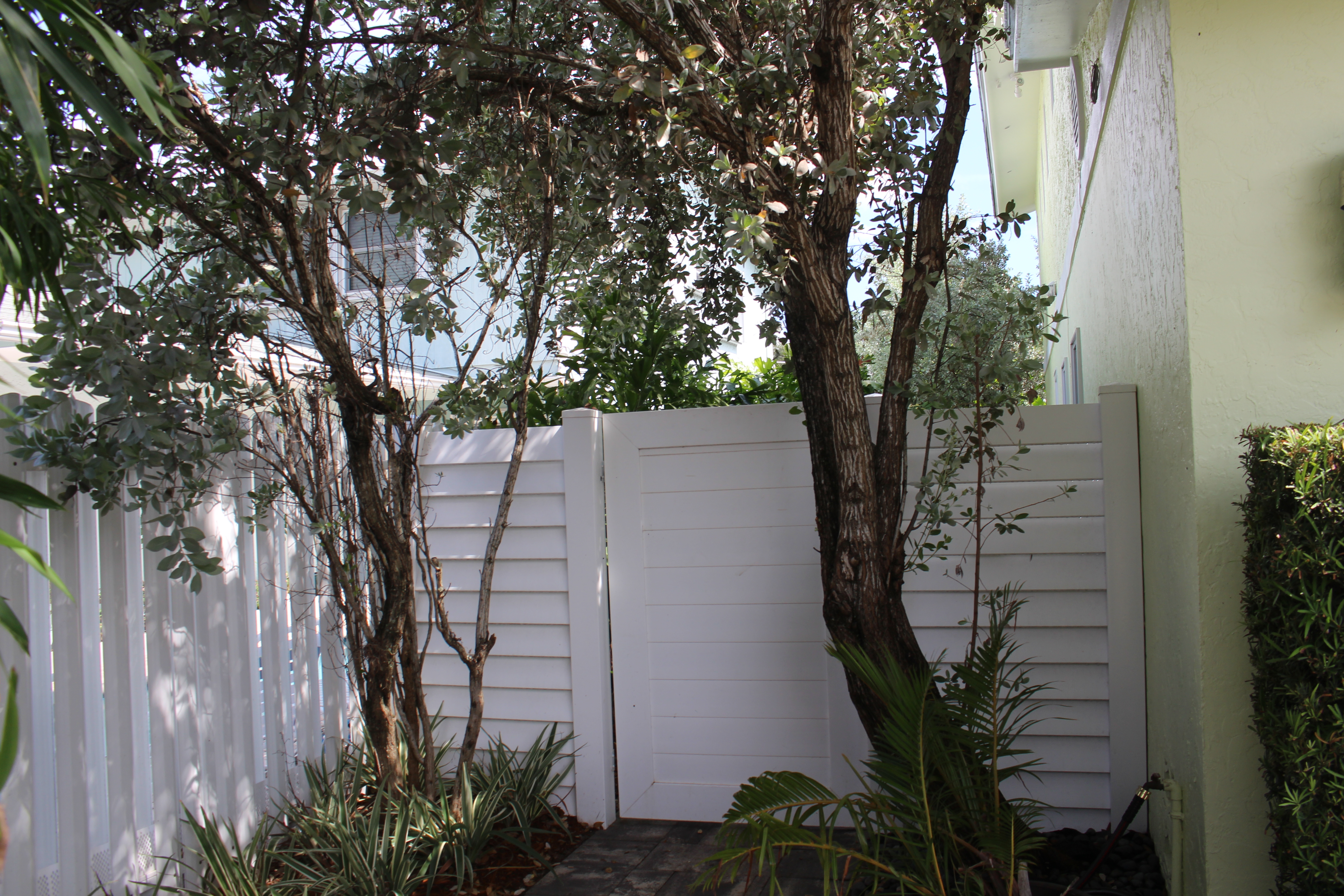 So simple and so cost effective. Many of our clients tell us that the first material they thought to choose was wood. It makes sense, there are homes and businesses everywhere that choose to go with a simple wooden fence. This is usually chosen when the customer doesn't have any particular feelings about how the design should look. However, since wood fences are usually painted, they allow for all sorts of creativity, even if the actual fence design is nothing too special. We have the best prices in Irvine for wooden fences. If weather isn't a concern, and the budget is tight, we can always get the job done quick with just a simple wooden fence. If you would like to get more creative with it, we can also work with different styles for your wooden fence. Our top Irvine fence contractors have made many custom designs also. Wood is very easy to work with, so there isn't anything we can't do when using wood ad you material.
Some of our new customers will call us in and tell us that they already have an existing fence around their property, but it has too big of gaps in between the sections. The gaps in your fence can be fine if you don't care about privacy, but if you are looking for that extra layer of separation between yourself and the rest of the world. Then a PVC fence might be the choice for you to go for. Our PVC material is high quality and very durable. Our clients tell us that they like how they have their privacy back and that they don't have to think about their annoying neighbors as much since they can't see them anymore. These fences are perfect for the backyard as this is usually an area that is used for leisure. If you feel awkward in your own space, then you may be needing some more privacy in your life. PVC fences are usually left to be a bright white color. These will look beautiful in many settings, but you might already be thinking about how easy it must be to get dirty. Since PVC repels water and moisture, these fences are actually very easy to clean using a garden hose. There are many positive benefits that come with PVC, so you can always ask us if your property would be best fit with this type of fence.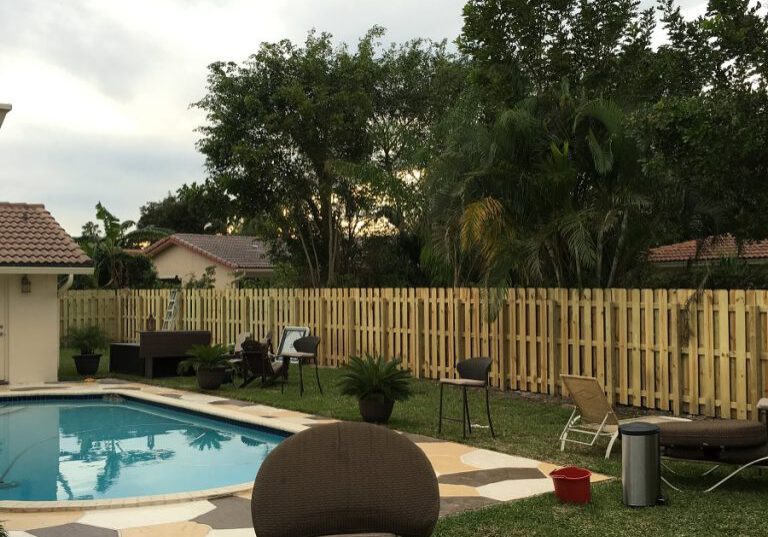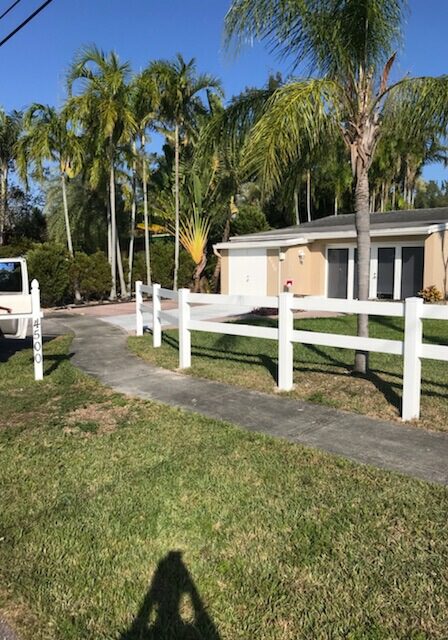 Quick Installing Chain Link Fences
Do you have a construction project or outdoor event planned out in the near future? Maybe you procrastinated to get a chain link fence. Or maybe you just forgot about securing the perimeter to your work and now you must quickly find a contractor that can place up a fence. Chain link fences are incredibly versatile and quick to install. Our work with fences is often done for permanent placements. However, many of our clients have temporary fence needs too. If you need to add a perimeter to the construction work you are doing, we are able to quickly place chain link fences around your lot. Many music festivals or large outdoor events can usually be better secured and organized by some well placed chain link fences. If you are planning an outdoor event and have yet to find a good chain link installer, you should reach out to us, so you can get connected with the best chain link contractors in Irvine! We are able to help you with your tough planning process. It can be very difficult to plan out an event with a large number of people. Our top notch chain link installers are able to work with you to decide where the fences should be placed and how tall they should be also. If you have ever attended an outdoor musical festival, you have probably heard about people climbing fences or knocking them over and getting hurt. Our expert chain link contractors have the experience to show you how to prevent these things from happening to your event. By placing the proper sized fences, you can properly manage even the most complex outdoor events. Another thing we can offer with our chain link fences is covers so that you can have a bit more separation and privacy. Chain link fences are very versatile because you don't have to leave them bare and see through. You can always place covers on them to reduce visibility. Many of our clients choose to maximize their use of the fence by also attaching advertisements on them. Banners can be very easy to place because of the design of chain link fences.
Best Iron Fence Contractors Irvine. Excellent Aluminum Fence Installation Service.
If strength is what you need most from your fence, then we have the right high quality materials for you! Iron is incredibly strong and can even keep break ins from occurring in your property. There is no going through a well designed iron fence, which is why many high security clients choose to have us make them an excellent fence out of a material this strong. If you think iron might be a little over the top, but you still need strength for your property, we are also able to provide you a fence made out of aluminum! Aluminum is known for its strength but also its light weight properties. We are able to make even the most beautiful fences using aluminum if you think you need something metal separating your property from the rest of the world.